Our fire restoration services involve everything from ceiling to floor.
Some fire restoration companies in Central Florida handle the preliminary clean-up after a fire but do not get into the actual restoration process itself. That is not the case here at On-Deck Restoration LLC. We are equipped to organize and facilitate all restoration requirements, including major electrical and plumbing work to restore your home and get your life back to normal.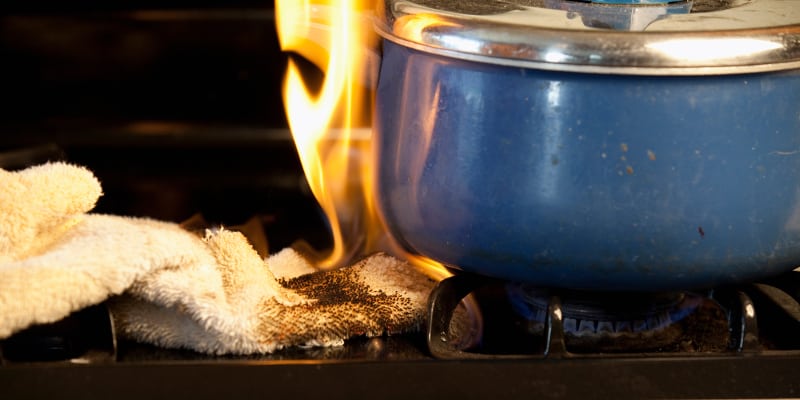 There are many components of fire restoration to consider, and we handle them all. Fire produces smoke, so you likely have smoke damage and odors to be resolved, too. In addition, you likely also have water damage because of firefighter efforts when combatting the fire. It takes diligence to seek out the extent of the damage and be sure the fire restoration involves everything from ceiling to floor and everything in between.
We do our utmost to restore anything that can be useful to you, including handling furniture restoration whenever possible. Not all things can be salvaged, but we have a great record of accomplishment. Our qualified staff consistently receives updated instructions and resource information in the form of training seminars to keep up with the latest industry advancements in fire restoration. We also make sure they will maintain the highest level of safety standards and work diligently to recover and restore your home or business.
If you have any questions about our fire restoration services, don't hesitate to contact us. We know the aftermath of a fire is a stressful time, and we'll do our part to make the restoration as pleasant an experience as possible. Call today to learn more.
Comprehensive Fire and Smoke Damage Restoration Services in Central Florida: Restoring Homes and Lives with Expertise, Compassion, and Commitment
Fire and smoke damage are among the most devastating events a property owner can face. The sheer impact of flames, coupled with the pervasive effects of smoke and water, can leave a once-thriving space in ruins. However, in the face of such overwhelming challenges, there's hope – hope in the form of expert restoration services provided by On-Deck Restoration LLC. We are not just a company; we are your dedicated partners, committed to breathing life back into your Central Florida property. With a wealth of specialized knowledge, unwavering compassion, and a tireless commitment to excellence, we offer comprehensive fire restoration, fire damage repair, smoke damage restoration, and smoke damage repair services tailored to your unique needs.
The On-Deck Restoration Difference:
At On-Deck Restoration LLC, we don't merely restore properties; we restore lives. We recognize that fire and smoke damage extend far beyond the visible destruction; they affect your sense of security, your cherished memories, and your peace of mind. Our mission is to be your guiding light during this challenging period, offering more than just technical expertise – we provide genuine compassion and unwavering support.
Expertise That Makes a Difference:
Our specialized knowledge sets us apart. Fire damage restoration demand a unique skill set, an in-depth understanding of the nuances of smoke behavior, and the ability to assess structural integrity. We pride ourselves on our expertise, honed through years of experience and continuous education. Our technicians are not just skilled professionals; they are passionate individuals committed to the art and science of restoration.
Comprehensive Fire Restoration Services:
Fire Damage Restoration
Fire damage is complex, involving not just charred structures but also smoke residues and water damage from firefighting efforts. Our comprehensive fire damage restoration services encompass everything from soot removal to structural repairs. We leave no stone unturned, meticulously restoring every element of your property to its pre-fire glory.
Fire Damage Repair
Fire damage repair demands swift action to prevent further deterioration. Our rapid response team ensures immediate assessment and prompt repairs. We address structural issues, electrical systems, and content restoration, ensuring a thorough and efficient repair process.
Smoke Damage Restoration
Smoke damage is insidious, penetrating even the tiniest crevices and leaving lingering odors. Our smoke damage restoration experts employ advanced techniques to neutralize odors and remove residues. We restore indoor air quality, ensuring that your space is not just visually clean but also free from airborne pollutants.
Smoke Damage Repair:
Smoke damage repair is a meticulous process, involving the elimination of smoke particles and odors. Our technicians use specialized equipment and eco-friendly solutions to address smoke damage at its source, leaving your property fresh, clean, and free from any lingering reminders of the past.
A Holistic Approach to Restoration:
At On-Deck Restoration LLC, our approach to fire and smoke damage restoration is holistic. We address not only the visible damage but also the emotional toll. Our compassionate team understands the stress and anxiety that come with such disasters. We offer personalized support, transparent communication, and regular updates, ensuring that you are informed and reassured throughout the restoration journey.
Going Beyond Surface Restoration:
Fire and smoke damage often go beyond what meets the eye. Water used to extinguish the flames can lead to hidden mold growth, compromising indoor air quality. Structural integrity might be compromised, posing safety risks. Our thorough inspections go beyond surface restoration. We delve deep, identifying hidden issues and addressing them comprehensively. Our goal is not just to restore your property aesthetically but also to ensure its safety, integrity, and longevity.
Comprehensive Services Tailored to Your Needs:
We understand that every fire and smoke damage situation is unique. That's why we offer tailored solutions to meet your specific needs. From furniture restoration to major electrical work and plumbing services, our expertise knows no bounds. We collaborate with trusted professionals for specialized services, ensuring that your property receives the care and attention it deserves.
24/7 Emergency Response:
Disasters don't wait for convenient hours, and neither do we. Our 24/7 emergency response team is always ready to assist you. Whether it's the middle of the night or a weekend, you can count on us to be there when you need us the most. Our rapid response ensures that damage is mitigated, preventing further deterioration and reducing overall restoration costs.
Restoring More Than Property:
At On-Deck Restoration LLC, we understand that fire damage restoration is about more than just property restoration; it's about restoring lives, dreams, and hope. Our commitment goes beyond technical expertise; it extends to offering a shoulder to lean on, an empathetic ear, and a helping hand. We provide resources, guidance, and support, ensuring that you not only recover but emerge stronger from the experience.
Transparent Communication and Regular Updates:
We believe in the power of transparency. Throughout the restoration process, we maintain open lines of communication. We explain every step, address your concerns, and provide regular updates. You are not just a client; you are a partner in the restoration journey. Your input matters, and we value your trust in us.
Environmentally Conscious Restoration:
We are not just dedicated to restoring your property; we are committed to doing so responsibly. Our restoration methods are environmentally conscious, utilizing eco-friendly cleaning agents and sustainable practices. We believe in leaving not just restored spaces but also a healthier planet for future generations.
Community Involvement and Giving Back:
We are more than just a restoration company; we are active members of the Central Florida community. We believe in giving back to the community that has entrusted us with their homes and businesses. Through community involvement initiatives, charity events, and educational programs, we contribute to the well-being of our community, fostering a sense of unity and resilience.
Your Trusted Partner in Restoration:
Choosing the right restoration partner is crucial. On-Deck Restoration LLC is more than a company; we are your trusted partner in restoration. With our unwavering commitment to excellence, transparent communication, and personalized attention, we stand by your side, guiding you through the restoration process. We are your advocates, your supporters, and your allies in the journey toward recovery and renewal.
Contact Us Today for Expert Fire and Smoke Damage Restoration in the Lakeland Florida area:
If your Central Florida property has suffered fire or smoke damage, don't face the challenges alone. On-Deck Restoration LLC is here to help. Our 24/7 emergency hotline is always open, ready to connect you with our dedicated experts. Contact us today to discuss your restoration needs, ask questions about fire damage restoration, smoke damage cleanup, or any other related services. Let us be your trusted partner in restoring your property, your indoor air quality, and your peace of mind. Call us now and take the first step toward a brighter, restored future. Remember, in the face of disaster, there's hope – and that hope starts with On-Deck Restoration LLC.