Let our smoke damage team restore the air quality in your home or business.
Smoke damage is something that can occur from a variety of sources. You could have had a forest fire near your Central Florida home that didn't reach your home but did fill it with smoke residue. You could have had a fire, and even if it was a small one, you could be having trouble removing the resulting odors. Another potential for smoke odors is cigarette and cigar smoking. If you purchased a home that has smoking odors or you manage properties and need to clean one to prepare for a new tenant, you need a smoke damage professional to help you. Here at On-Deck Restoration LLC, we offer smoke damage restoration services for these and other smoke-related issues that could be affecting the indoor air quality of your property.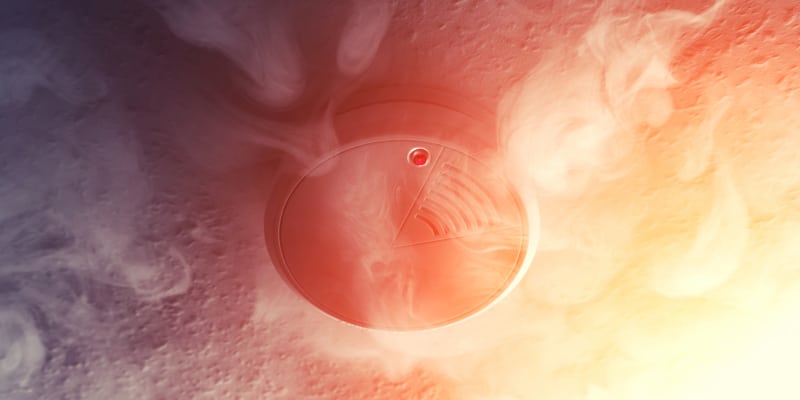 The frustrating thing about smoke is that it gets everywhere, including in nooks and crannies you may not have even thought about. Even if you have thoroughly cleaned your home or apartment, you may still notice lingering odors because of the areas you haven't found or cannot reach. Our qualified staff is well-trained with updated instructions and resource information to keep up with the latest industry advancements to assure your smoke damage restoration is effective and thorough.
Depending on the source of the smoke, you could also have other odors that are making your property unpleasant. If you had a fire, for example, the water used to put out the fire could be residing in a hidden spot accumulating mold and mildew. We are always thorough when inspecting and assessing a damaged property, so we can provide recommendations to restore it completely. We are equipped to organize and handle all restoration requirements so your life can get back to normal. Call us today with any questions you may have about smoke damage restoration and our other services.
---
Smoke Damage in Lakeland, FL
Smoke Damage in Lake County, FL
Similar Services We Offer: