We are more than happy to answer your questions and provide expert mold removal solutions for your home or business in Lakeland.
Mold . . . just the mention of the word makes most homeowners shudder. Mold is unattractive, grows rapidly, and can have harmful effects on a person's respiratory system. If you have any concerns about the health hazards associated with mold, you shouldn't have to suffer in silence. At On-Deck Restoration LLC, we are more than happy to answer your questions and provide expert mold removal solutions for your home or business in Lakeland, Florida.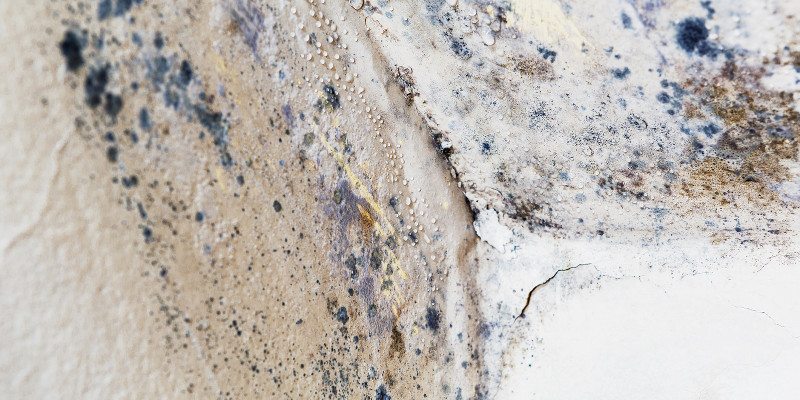 Your Choice for Mold Removal
Drywall is particularly susceptible to mold growth because it is a porous material. Add moisture and poor ventilation, and you have the perfect recipe for mold. Bathrooms, basements, laundry rooms, and kitchens are the most the commonly affected rooms, but mold can grow anywhere the right conditions are present. Roof leaks and flooding can also lead to mold growth if not properly and immediately dealt with. At On-Deck Restoration, we offer mold-resistant drywall as an option when your home or business is being restored, so you don't encounter the same problem twice.
You can rely on us to restore your property after almost any disaster.
Does your home have mold?
Things You Should Know about Mold Removal
Many people have the belief that as long as you don't see mold in your Lakeland, Florida home, you have no cause for concern. The reality is that the humid environment we have here makes it easy enough for mold to get started and continue to grow in areas you don't see – between walls, in the attic, and elsewhere. At On-Deck Restoration LLC, we offer safe and effective mold removal, regardless of where the mold is located, and want you to know these things about mold and its removal.
Mold falls under one of four categories: allergenic, pathogenic, indoor, and toxigenic. Each type has its own health hazards, ranging from irritation to severe attacks on the immune system.
Mold removal done incorrectly can result in spreading the mold, ineffective removal, and increasing the chance of experiencing a severe reaction, so mold removal should always be done by a trained and experienced professional rather than attempting it on your own.
Mold is not just harmful to humans. It is also harmful to pets and can damage your belongings and even the structural integrity of your home.
There are many types of mold, and although the mold removal process is similar with most types, if a toxic black mold (Stachybotrys) is present, we would employ the highest level of safety to protect ourselves and those in the building.
Mold is very common in Florida households, especially those where there have been water leaks, homes without proper drainage, and areas where humidity has not been controlled properly. If your home is found to have mold, we will discuss what has caused the mold so that you can take steps to keep it from returning after we've completed mold removal.
So professional and courteous.
"This company is so professional and courteous. They went above and beyond to help me during an unexpected and challenging time. I am thrilled that I made the right choice by calling them first. You won't be disappointed by hiring them first either."
★★★★★ Sandy Lee
The Best Mold and Mildew Removal Services in Lakeland
If you've noticed mold growing in your home, it is important that you bring in a professional mold remediation company as soon as you possibly can. This is not a job you want to tackle on your own. Mold can be especially difficult to remove from drywall, and in most cases, the infected portions will need to be removed and replaced. Partnering with us will give you the peace of mind that comes with knowing your drywall is completely mold free.
Here at On-Deck Restoration, we are your preferred choice for drywall mold remediation. We have extensive mold removal experience and are committed to providing home and business owners with the best mold removal services possible. Give us a call today to learn more about our mold removal services. We are ready to help.
---
Mold Removal in Central Florida
Mold Removal in Lake County, FL
Mold Removal in Clermont, FL
Mold Removal in Brandon, FL
Mold Removal in Plant City, FL
Similar Services We Offer: