Our mold remediation services will restore your home completely.
There are a lot of companies scattered around the Lakeland, Florida area that do mold removal but if you want a thorough job, you want a mold remediation professional. Here at On-Deck Restoration LLC, we have a skilled team that goes far beyond mold removal. We investigate what has caused the mold, which is important if you do not want the mold to return. For example, if the problem was moisture due to needing a plumbing repair, our plumbing team goes to work to resolve the issue.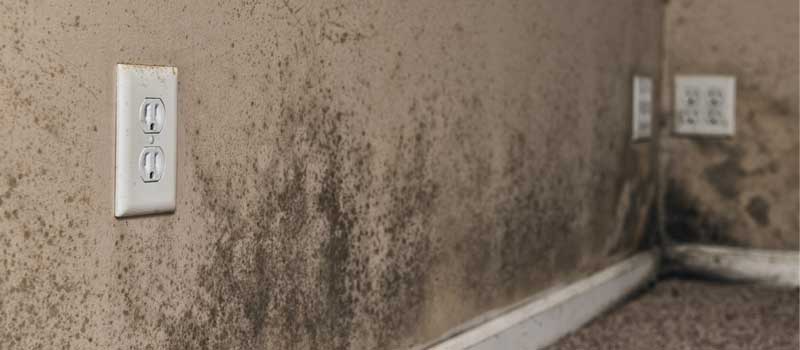 We also completely restore the affected area, which most companies do not do. To us, mold remediation means handling the building restoration from the ceiling to the floor and everything in between! We are equipped to organize and handle all the restoration requirements, so your life can get back to normal. We understand that mold is scary and you need peace of mind that it is completely gone. We use the latest industry advancements and a dedication to the highest level of quality, so you can be confident your home and family is safe from the potential harmful effects of mold.
Frequently Asked Questions About Mold Remediation
At On-Deck Restoration, we get calls from people in the Lakeland, Florida area who know they have a mold issue, as well as from those who just suspect it. In both cases, there are a lot of questions asked as to what mold remediation is, what to expect, the potential health dangers related to mold, and several other questions. We thought it might be helpful to address some of the most common queries, as well as a few questions about mold remediation that you might not think to ask.
Why is a mold inspection the first step in mold remediation?
If we were to jump right in to mold testing based on assuming a mold problem exists, you could end up paying for services that you don't need. With our experience, we can often determine that an issue isn't as involved as you might fear and move right into mold removal without the need for mold testing. Of course, we'll definitely recommend mold testing if the situation calls for it.
How does mold testing work?
Mold testing involves taking a sample and sending it off to a lab to determine the extent of the contamination. Since the mold will be removed using our strict safety protocols either way, testing is often an unnecessary step. However, if you require a mold report for health or legal reasons, we can certainly perform mold testing for you.
Does mold always follow water damage?
Since mold becomes activated when conditions are favorable and a moisture issue does create that environment, it is not uncommon for mold to be present when there is water damage. To avoid this scenario, take care of water damage issues as quickly as possible so that mold growth doesn't get a chance to begin.
Does mold affect indoor air quality?
Yes, mold issues can definitely undermine air quality. Those with respiratory conditions will be affected the most, but if a mold problem isn't resolved in a timely manner, the air quality can cause others to experience symptoms and potentially serious side effects, especially if black mold is involved.
Do all water damage and mold issues result in needing water damage restoration?
Other than a minor leak that is cleaned up quickly and before mold issues begin, most situations will result in the need for anything from minor to major water damage restoration. Soggy materials and those damaged by the mold need to be removed completely and rebuilt, or any efforts made to resolve the mold will prove short-lived.
How soon does mold growth begin after a flood or plumbing leak?
Mold growth can begin as quickly as 24 hours after the conditions become conducive. That is why it is always best to call a water damage professional as soon as possible so that the water can be removed and the drying process can begin before mold growth begins.
Is black mold as serious as some people make it out to be?
The first thing to understand is that just because the color of the mold you see is black doesn't mean it is the species of mold that is highly toxic and referred to as" black mold". That said, any mold should be resolved as soon as possible, and this should be done by a trained professional so that you are not putting yourself or your family at risk. In addition, black mold can be quite serious if you ignore the initial symptoms, so it is best to reach out to us so that we can assess the situation and restore your home's indoor air quality as soon as possible.
We have provided full-service mold remediation in Central Florida for many years, helping both homeowners and businesses recover from mold and other disasters. We are good at what we do, including salvaging and restoring as much as possible. If you have any questions about any of our services, including mold remediation and damage from water, fire, smoke, and storms, don't hesitate to contact us!
---
Mold Remediation in Central Florida
Mold Remediation in Clermont, FL
Mold Remediation in Lake County, FL